About the Publisher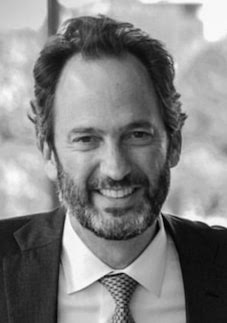 Justin Sayfie is the CEO and founder of Sayfie Media, which publishes Sayfie Review. He is also a government relations consultant, digital entrepreneur and attorney. Justin previously served as the spokesman and a top policy advisor for former Florida Governor Jeb Bush.
From 2018 to 2021, Justin served as a Commissioner on the President's Commission on White House Fellowships, where he previously served in the administration of President George W. Bush from 2007-2009. In that role, Justin participated in the selection of White House Fellows and oversaw the nation's top leadership development program.
In September 2013, Justin launched the Sayfie Review Florida Leaders' Summit, a two-day event held annually in Orlando for four consecutive years. The Summit was an invitation-only event for Florida's top leaders, modeled after the World Economic Forum in Davos, Switzerland. Speakers at the summit included Arianna Huffington, Joe Scarborough, Mika Brzezinski, Dr. Fareed Zakaria, Jake Tapper and Ray Kurzweil.
He has appeared as a political commentator on CNN, Fox News and MSNBC. Justin has also published Florida's leading non-partisan political news site and mobile app, Sayfie Review, since 2002.
In 2007, Justin served as a delegate for the American Council on Germany's Young Leader Conference in Berlin and Munich, and in 2008 he served as a delegate in the American Swiss Foundation's Young Leader's Conference in Geneva. He remains active in both organizations.
Additionally, in 2005, Justin was appointed by U.S. Senator Mel Martinez as Chairman of the Federal Judicial Nominating Commission for the Southern District of Florida, where he led the initial nominating process for Federal Judges and U.S. Attorneys in South Florida.
Sayfie received his bachelor's degree in American Government from Georgetown University, and his juris doctor, cum laude, from the University of Miami.
© 2023 Sayfie Media LLC. All rights reserved.